Professional Venue, Event and Catering Management Software

EventPro Software Training
EventPro Software provides comprehensive training for new users and refresher training for existing clients.
EventPro Training is an integral factor in fully implementing EventPro's event management software at your organization.
It is also an investment in your EventPro skills, which will continue to benefit you long after the training sessions are over:
• Work more efficiently
• Learn expert tips and tricks
• Use new features to increase productivity
Our friendly, expert EventPro Trainers provide the knowledge you need to gain the maximum benefit from EventPro Software.
Onsite Training
Get face-to-face time with an expert EventPro trainer. EventPro onsite training sessions are conducted in the comfort of your own facility, with our trainer customizing the session to cater to the needs of your organization and staff members.
The face-to-face time with your company allows us to determine exactly what you want to achieve with EventPro and to incorporate your required processes into EventPro's event management software. We recommend at least 3 concurrent days of training and a class size of 1-6 people to allow for hands-on instruction. Each EventPro user should have his/her own computer and a training prerequisite of basic computer literacy. Your EventPro trainer will provide additional information about other training requirements.
For more details or an onsite training quote, contact our Sales Department.
Online Training
Share a computer - virtually - with an EventPro Software expert. EventPro online training sessions are conducted over the internet and telephone with GoToMeeting, between the trainer and an individual or small group from your company. An unlimited number of training sessions can be booked with a recommended time span of 1 hour each. With GoToMeeting, a web conferencing service, you and the trainer will virtually "share" a computer screen, as if the instructor is sitting right next to you.
Online training is an excellent tool for providing an overview of the event management software to new staff members or for a refresher course for current personnel, when onsite training is not feasible.
For more details or an online training quote, contact our Sales Department.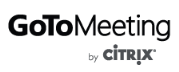 Educational Webinars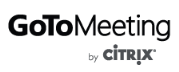 With EventPro's educational webinars, one of our expert software trainers will cover an EventPro event management training topic in a live, interactive presentation via telephone and GoToMeeting.
Depending on the material to be covered, these online training workshops vary from 1-2 hours in length, with up to 20 participants. The trainer will present the in-depth topic material during the webinar, plus reserve time at the end for participants' questions in a live Q&A session.
For more details, or to find out about the next scheduled EventPro Software event management webinar, contact our Sales Department.
Need a little extra help getting started?
Data setup and configuration is the most important procedure prior to using EventPro Software. An investment now in optimized database setup assists with smooth implementation of EventPro software at your organization, and ideally prevents hours of backtracking in the future.
Click here to learn more about EventPro's Data Setup and Configuration service


Copyright 2017 Profit Systems Inc.
All rights reserved