Professional Venue, Event and Catering Management Software

Event Management
with EventPro Software
All-in-One
Software Solution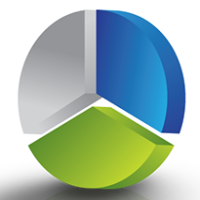 Venue
Management
Event
Management
Catering
Management
Desktop or Cloud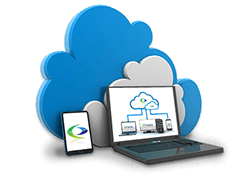 Planners do it all...
so should your software.
Don't waste your valuable time and energy with multiple inferior software applications, none of which do the job. Instead, you can manage all aspects of your event planning business with a single tool – professional event planning software from EventPro Software.
Event planning software designed for professionals like you
As a professional event planner, you want to deliver the best event experience for your clients. You are expected to work efficiently and stay on budget, while still delivering flawlessly executed, high-quality events that satisfy clients, attendees, employees, & other stakeholders... and provide measurable value...and meet specified objectives. That's a tall order...but there is comprehensive event planning software that can help you manage all of those demands.
Event planning and management features you're looking for

With EventPro, you can mix and match options to create the custom management solution tailored to your unique needs.
Make your life easier with one streamlined system
EventPro's comprehensive & flexible event planning software gives you end-to-end control over the event lifecycle. Instead of wasting time with multiple programs, you can manage all of your planning tasks in one reliable, user-friendly system.
What are the benefits of having all your event information & tasks centralized in EventPro?
Work faster with consistent, streamlined processes
Keep event staff informed with access to current, accurate information
Keep stakeholders informed with professional, informative communications
Reduce costs associated with busywork like repetitive data entry & paperwork
Organize precise, accurate details for single or recurring events quickly & easily
Access consolidated reports for more informed decision making
What do you need to do?
EventPro can help
As a corporate planner, you probably handle a wide variety of events with unique requirements: meetings, retreats, incentive trips, holiday functions, conventions, staff parties, team building events, product launches, client appreciation events, and more.
EventPro's event planning software has the integrated functionality of multiple programs so that all the features you need to manage any kind of event are at your fingertips. EventPro has a built-in feature to address – and improve – virtually every facet of event planning, including:
Attendee management
Online registration
Speaker & VIP management
Table & seating management
Floorplans
Exhibitor/Booth management
Travel/accommodations
Communication templates & mail merge
Email straight from the system
Communication log
Full event and attendee itineraries
And much more...
Venue & room scheduling
Event critical paths
Budgets & finance tracking
Contracts, deposits & negotiations
Resource & equipment management
Comprehensive catering management
Staffing task management
CRM (Customer Relationship Management)
Manage leads and opportunities
Extensive event templates
Built-in document storage
Reporting & analysis

"I am most impressed with EventPro and amazed by your support staff. Everyone I have dealt with concerning EventPro have been great — from the sales staff through every support team member I have worked with! Thanks!"
- Monica Hinkle
Chesapeake Bay Foundation
Annapolis, Maryland USA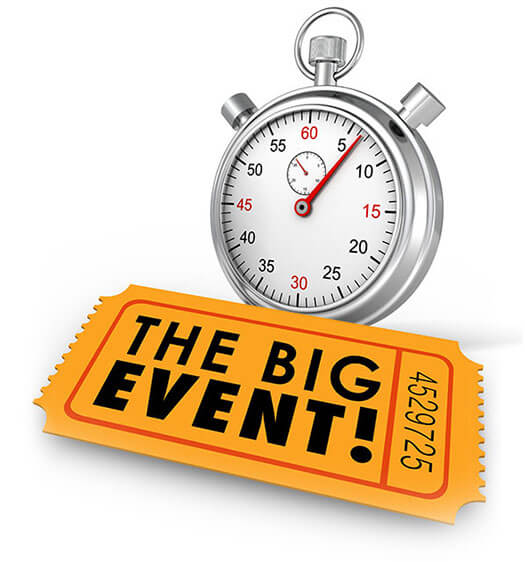 More Efficiency – Save Time, Reduce Costs, Do More
EventPro can help make your event planning business more productive, efficient & cost-effective by bringing you and your staff together with one centralized, accurate information source updated in real time. Imagine... Knowledgeable, confident staff. Perfectly organized event logistics. Flawlessly executed events. No more miscommunications or information gaps.
EventPro enhances the sense of collaboration towards an end goal, with everyone understanding what needs to be done for a successful event.
You can...
Clearly define your event-planning process
Provide consistent, easy-to-follow procedures for personnel
Create templates for quick, easy event function & detail organization
Assign responsibilities to staff with clearly communicated requirements
Believe It or Not, It Gets Even Better...
Better service: satisfied
clients, increased profits
With more time freed up by EventPro's efficiency, you can concentrate on the elements that set you apart from the crowded, competitive event planning field: providing superior customer service and exceeding client expectations.
The right balance of
flexibility & control
EventPro's flexibility allows you tailor it to the requirements of your corporation, while still maintaining control over internal processes, helping you ensure that events comply with guidelines and meet the objectives of your corporation.
Multi-level user rights give staff members access to the information they need to perform their jobs efficiently, while protecting sensitive data and management-only settings.
Efficiency, collaboration, knowledge...
To sum it all up, EventPro allows you to get the most value out of your time & resources, so that you can concentrate on delivering the best event experience.



"I strongly recommend EventPro's Event Software for any organization that is looking for software that will help to manage their event resources effectively and efficiently."
- Deborah A. Jones, Executive Assistant
United Way of Greater Cleveland



Copyright 2017 Profit Systems Inc.
All rights reserved